I thought it would be fun to pull together some information about a few of the locations in Ghosted. Enjoy!
I love old cemeteries, and even though the Hollywood Forever isn't the moss-encroached, ancient graveyards of Britain (where I've spent much happy times wandering about), it's got a rich history and is wonderfully quirky. Not to mention being one of the most iconic cemeteries in the world, with a star-studded cast of permanent residents.
I mean, I'm writing a series about a woman who sees ghosts, and where are ghosts but at a cemetery? Except, maybe not in the way you think. Aaron Schwabach, for example. He's not nearly famous enough to be buried there…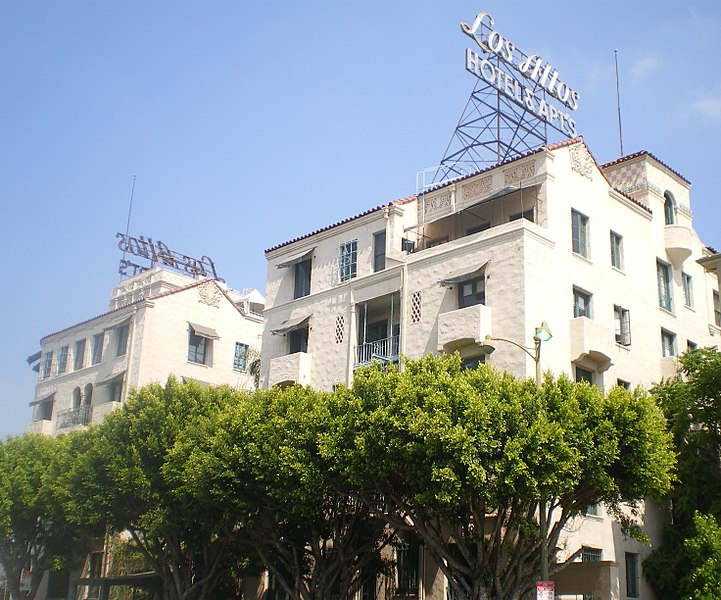 Fans of Buffy and Angel will recognize this as Angel's Hyperion Hotel, which was featured in many episodes. I've never been inside (it's an apartment building now), but there's a wonderful courtyard just outside the front door, with a rectangular fountain that's featured in the book.
Built in 1925, it was the home to many famous people of the time. It fell into disrepair, then was revived in the 1980s. It was listed on the National Register of Historic Places in 1993. A place with a history like that just has to be haunted, doesn't it? With ghosts from various decades? That's why it became my model for the Ballington Hotel in Ghosted.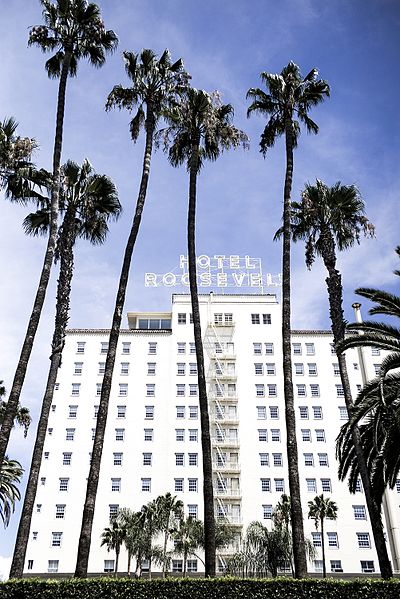 The Roosevelt Hotel is one of the surviving Art Deco hotels in Los Angeles, and although it's not much to look at from the outside, the interior is gorgeous, especially the Spanish Colonial-style lobby. I've attended a couple of shows in the Cinegrill bar, where part of The Fabulous Baker Boys was filmed. You know, that scene with Michelle Pfeiffer on the piano.
Allegedly, the ghost of Marilyn Monroe haunts the Roosevelt. Or is it Marilyn…? You'll have to read Ghosted to find out what my answer is.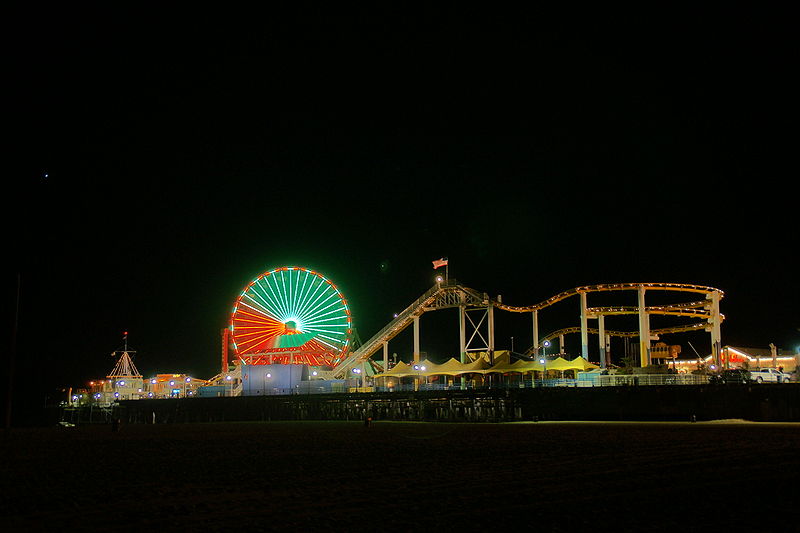 When I lived in Southern California, the best route to LAX from home was down PCH—Pacific Coast Highway, aka Highway 1. It's an amazingly gorgeous drive, and one I've spotted in commercials and TV shows. Once, was delayed because they were filming something along the stretch near Mugu Rock in Ventura County. Speaking of Mugu Rock, I can't remember which Iron Man movie it was in, but Tony Stark leaves his mansion in Malibu intending to head into LA, and then we see him blasting north past Mugu Rock. I fell out of my seat in the theater laughing. Um, no…that's a hell of a useless detour!
Anyway. Driving to LAX, it was always a thrill to see the Santa Monica Pier, which has been featured in movies, TV shows, music videos…. In Ghosted, Nikki rides the iconic roller coaster. Ever wonder why there's always one seat nobody sits in? Nikki knows.
I lived in Southern California for about 20 years, and other sites in Ghosted (and Nikki short stories, and future books) are ones I've visited, wandered about in, and experienced. If you have questions about other places in the book, let me know!
Aaaand remember, if you haven't picked up the Sorcery & Steam bundle that contains Ghosted, it's around only until March 15. $15 for 10 books, including two exclusive to the bundle. I'm overwhelmed to be in the company of these authors!
---
(Photo sources: Hollywood Forever, © Alessandro Campagnolo | Bigstock; Los Altos Hotel, Wikimedia Commons; Roosevelt Hotel, Jason Chang via Wikimedia Commons; Santa Monica Pier, Evasion Photography via Wikimedia Commons)
Want to chat about this post? Join me on Facebook or Twitter.