So much good news to impart!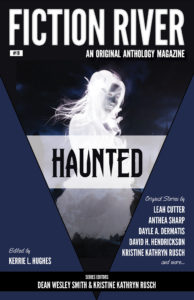 First, a new publication: Haunted, an anthology from Fiction River edited by the fantastic Kerrie Hughes, is now available. It contains my story "Land of the Living," a Nikki Ashburne/Ghosted short story.
Rubicon: less rehab, more luxury spa for the ultra-rich elite of Hollywood.
Nikki Ashburne: less recovering from an accidental OD, more hiding from the world and grieving for her beloved grandmother.
Nikki's Rubicon roomate: less alive, more ghost.
Nikki's choice: less hiding away, or more living?
Available in ebook format from these fine establishments:
Amazon | all other retailers
---
TWO BUNDLES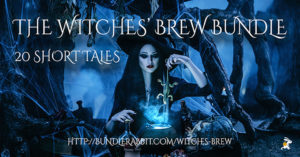 Magical Tales of Witches!
I have a story in a frightfully luscious bundle of Witch stories!
For only $2.99, you can get 20 short stories of witches and spells. That's a mere $0.15 per story. Way cheaper than the mocha frappuccino I had in an airport recently to keep me awake on the flight (I had work to do, don'tcha know).
I read all of the stories this month and let me tell you, they are delicious—some spooky, some funny, and all witchy goodness.
My story in this bundle is "This is the World Calling":
Tansy and Ki come from two of the most powerful witch dynasties—and the feud between their families puts the Hatfield and McCoys to shame. So why, then, did their parents not care when the two would run off and play as children, lost in their own little world?
When they meet again as adults, Tansy and Ki's mutual attraction makes it vitally important that they find the answer to that question.
Note that the price will go up to $4.99 on November 2, so strike while the witchy iron is hot!
Available in ebook format from these fine establishments:
Amazon | Kobo | iTunes | Barnes & Noble
---
Pulse Pounders!
This one's called Pulse Pounders, and it's a bundle of novels and anthologies. Coincidentally, one of the books is the anthology Pulse Pounders, which contains my story "The Scent of Amber and Vanilla" (which was an honorable mention in the The Year's Best Crime and Mystery Stories 2016). So if you haven't bought the story already, here's your chance to have it along with a bunch of other nail-biting, roller-coaster-ride stories.
Plus, the the anthology is bundled with 10 other books, all for only $15 (you can pay more if you want the novel authors, anthology editors, and/or the charity to get more). That's a pretty sweet deal…just don't blame me for your sleepless nights because you couldn't put the books down.
Available in ebook format from Storybundle
---
SPEAKING OF GHOSTS…
What Beck'ning Ghost
a gothic romance novel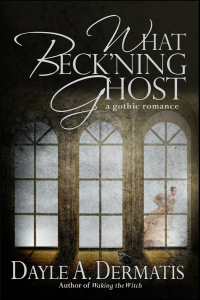 Touch not the cat bot a glove…
The MacPherson family crest above the door gives Rachael de Young, genealogist and psychic, an unexpected chill. She doesn't know that by crossing the threshold, her life will change forever. Because the MacPhersons are a family cursed by jealousy, betrayal, and fire….
Rachael grows closer to the truth even as she grows closer to the ghost of Jordan MacPherson, who died in the tragic fire…and could very well be the person sabotaging her research. But she must trust Jordan's love in order to find the strength to face her own fears, break her one cardinal rule, and stop a madman before he can kill again.
Available from these fine establishments:
Amazon | Barnes & Noble | Kobo | Smashwords | AllRomanceEbooks
Waking the Witch
a gothic novel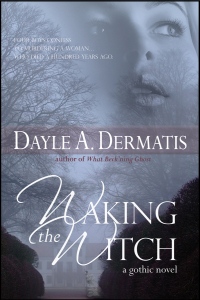 Four boys confess to the murder of a woman who died a hundred years ago…
The violent encounter Rowan Everly survived in college jolted awake her psychic power to see past images while holding a related object. At the behest of a friend, she comes to the privileged prep school town of Millburn, New York, to investigate the current rape and murder, and hopefully clear her friend's son's name.
Rowan's not sure she's up to the task. Her deeply ingrained mistrust of men makes her question where her loyalties lie. The deeper she investigates, the less anything makes sense. The boys seem truly horrified by what happened—almost as if they hadn't had control over it.
Her initial encounter with sheriff Toby Candusco isn't pleasant for either of them. But his calm support of her, and his unwavering desire to see justice done, gives her the strength to not only face her fears, but to reexamine the core beliefs that shape who she is.
Only then can she face and destroy the real menace…and save everyone around her.
Available from these fine establishments:
Amazon | Barnes & Noble | Kobo | Smashwords
Want to chat about this post? Join me on Facebook or Twitter.