The other day I watched a trailer for a horror movie on my computer. I use a standing desk, and by halfway through the trailer, I had backed up until my back was against a wall, as far away from my monitor as I could get. I knew what I was doing, and I was laughing out loud at my own ridiculousness…albeit it was a nervous laughter because I knew something was going to scare me in that trailer. It was just a matter of when.
Point is, most of us liked to be scared—in controlled environments. I might like spooky gothics, you might bloody slasher flicks, but there's no denying the horror genre is here to say.
Which is not to say the stories in the Haunted Bundle are all scary. Mine isn't. (I don't think. It's got a little suspense.) I haven't read all of them yet, so I can't say. The one thing they are all about is fantastic writing. I love the authors I'm in this bundle with!
Here's the blurb:
Have you ever felt as though someone was watching you, but when you turned around no one was there?
How many times have you been unable to find something, then it later turned up in the exact place you'd searched over and over?
Why does your cat act as though it's staring at something, even though you can't see anything?
Just because you can't see anything doesn't mean there isn't something there…
But don't worry. Ghosts aren't real.
Or are they?
And look at all these authors: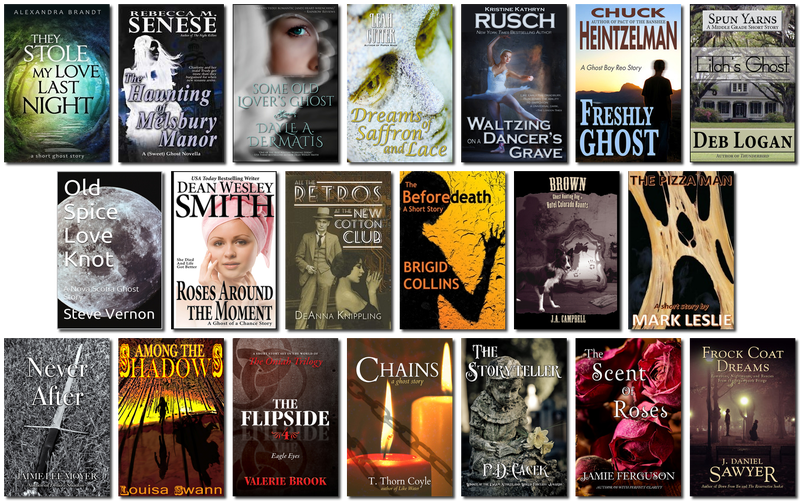 You can purchase the Haunted Bundle at any of these fine online retailers:
Amazon | Barnes & Noble | Kobo | iBooks | Bundlerabbit
And check out the Goodreads page!
Want to chat about this post? Join me on Facebook or Twitter.