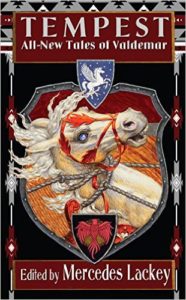 Here's a thoughtful review of Tempest: All-New Tales of Valdemar, the latest Valdemar anthology, with a specific mention of my story, "Unraveling the Truth" (warning: there's a minor spoiler in the review, so you might want to read the story first).
And here's a link to Tempest on Amazon, if you're so inclined. (It's available via any bookseller.)
Happy reviews mean happy authors! It's always such a thrill to be included in these volumes, too!
Want to chat about this post? Join me on Facebook or Twitter.