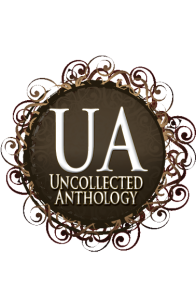 Witches and familars go together like shortbread and tea or cheese and wine, and so Fabulous Familiars is the theme of our 10th issue. It doesn't seem possible that we've put out 10 issues already. Thank you, dear reader, for being a part of this project!
Fabulous Familiars required an equally fabulous guest author, and we found just the person in Valerie Brook. Her story is a whole new take on the idea of a familiar, and I thoroughly enjoyed it, as well as all the others. I hope you do, too.
"Hedging the Witch"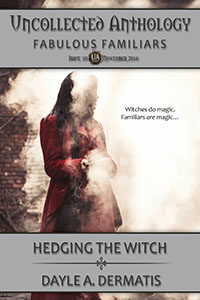 An honest politician: far more rare than hedgewitches, at least in Portland, Oregon.
When one such politician asks hedgewitches Holly and Willow to investigate whether his rival employs a magical advantage, Holly's familiar, Cam, must support Holly through a treacherous investigation…or risk losing her forever.
The first story in a spellbinding new urban fantasy series by the author of the Nikki Ashburne Ghosted stories.
Buy it at any of these fine online retailers:
Amazon | Barnes & Noble | Kobo | Smashwords | iBooks
The other incredibly fabulous authors—go check out their stories!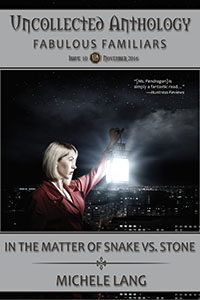 "In the Matter of Snake Vs. Stone," Michele Lang
Something wicked walks in Buffalo…
Rikki Pollard, a divorce lawyer for the down and out in gritty Buffalo, NY, makes a living out of rendering asunder what the Lord had brought together. Despite her unholy trade, Rikki never expected to encounter Old Scratch himself in open court.
But now she has to rescue her young client, Chance Stone, from a fate worse than death. It's Rikki vs. damnation in a courtroom custody case like no other. To save Chance, she will have to outwit the devil himself, with only a little voodoo-related backup. A supernatural courtroom adventure that will keep you on the edge of your seat.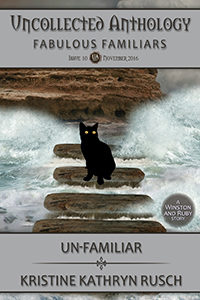 "Un-Familiar," Kristine Kathryn Rusch
Winston's familiar Ruby, a small black cat, avoids dogs whenever possible. So when Winston finds her in cahoots with a toy poodle-Chihuahua mix, he wants to know why.
Ruby, usually so vocal, says nothing. Her silence, that dog, and a storm in the Oregon Coast community of Seavy Village all combine into one of the most memorable days of Winston's life.
"Rusch is a great storyteller."
—RT Book Reviews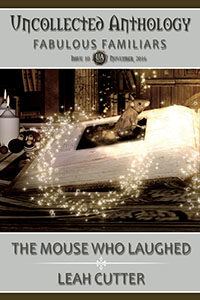 "The Mouse Who Laughed," Leah Cutter
As a familiar, Ina expected to bond happily ever after with a single master or mistress.
Not two.
And certainly not three.
But when her current Master turns on her, attacks her, she breaks the bond and flees for her life.
What's a poor mouse to do?
If you need a pick-me-up, "The Mouse Who Laughed" fits the bill nicely as a warm fantasy about learning to stand on your own two (or four) feet.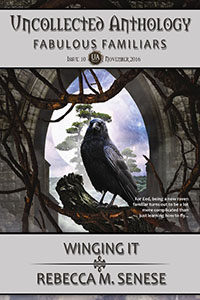 "The Reveal Within," by Rebecca M. Senese
Eed graduates from an insect familiar to a raven familiar, but his first pairing with a pushy warlock ends in disaster. Eed barely escapes before the warlock enslaves him, breaking the rule of cooperation between witch and familiar.
But when Eed tries to return to the raven clan, he finds himself blacklisted. Facing enslavement to the warlock or getting busted back to insect, Eed turns rogue.
How can Eed clear his name before the raven clan catches up?
Guest Author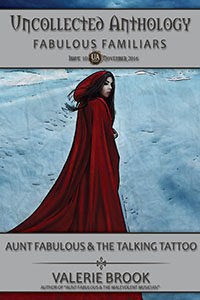 "Aunt Fabulous and the Talking Tattoo," Valerie Brook
Magnificent Maggie Fontaine has been around the mysteries of magic all her life. But when she wakes up with an underage hangover and a talking press-on priestess tattoo on her arm, all Mag wants is for both things to go away. When Aunt Fabulous turns out to have vanished overnight, and it's up to Mag to find her guardian, will the strange talking tattoo be a help or a hindrance?
Want More?
We do have a website and a newsletter, for the sole purpose of telling you when the next batch of stories is available. Check them out!
Want to chat about this post? Join me on Facebook or Twitter.