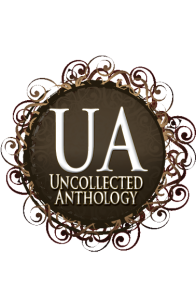 What a great lineup we have this time! Not only do we have as our guest author the phenomenal writer Ron Collins, but former guest author Rebecca Senese has joined the team as a full-time member, so we have a new story from her, too!
Our theme this quarter is Out of the Woods. Urban fantasy normally takes place in cities, but what happens when the city encroaches on the forest, or vice versa…when creatures come out of the forest or we humans go in…?
"Tendrils, Twining"
Widowed Penny ponders selling the beautiful Victorian home she and her late husband shared. After all, the yardwork is more than she can handle…this spring, it looks as though the forest is encroaching.
Surely it's an illusion.
But what if it isn't?
And when myth and magic collide with urban development, who will win and who will lose…and who will get caught in the crossfire?
Buy it at any of these fine online retailers:
Amazon | Barnes & Noble | Kobo | Omnilit | Smashwords | iBooks
The other incredibly fabulous authors—go check out their stories!
"Primitive Area," Kristine Kathryn Rusch
By the time Sara finds herself in the middle of the Idaho Primitive Area, she knows she made a huge mistake. Her decision clouded by the blush of new love, she agrees to accompany Travis on a weeklong hike. Sara, the city girl, in the woods, camping. And just when she thinks things can't possibly get worse, she discovers just how wrong they can turn—but in ways she never expected. Magical ways…
"Rusch's short fiction is golden."
—Kansas City Star
Pauli, the most recent of the Paulaleena fairies, must creep out of the woods and renew the pact with the human mayor of the nearby city.
The pact that keeps the world safe from the Dark Ones.
The pact forged by blood.
When this human mayor insists on seeing the Dark Ones herself, they both get more than they bargained for.
"Lights! Camera! Action?" Annie Reed
Private detectives Diz and Dee have worked for some pretty odd clients. Leprechauns. Fairies. The occasional Greek God.
Even Dee's mother.
But their newest client could be the oddest yet.
Horror movie director Morte (as in death; he had it legally changed) can't find the star of his latest B-movie flick, currently filming in the woods outside Moretown Bay. The guy's a method actor who needs to "live the part," and he occasionally takes off to do a little research. Only this time he's playing a werewolf, and the full moon is right around the corner.
Hollywood invades the offices of D & D Investigations in this latest addition to the Diz & Dee mystery series.
"The Reveal Within," by Rebecca M. Senese
Marnie waited too long to sign up for a painting course and ends up in a wood carving class. What the heck does she know about carving wood? She manages to make it through the first session without gouging her arm but has to drop the class. Her learning to carve? No way. But something in the wood calls to her, urging her to reveal…what? Marnie wants nothing to do with the class but the wood has ideas of its own.
"Peculiar Magic, "Leslie Claire Walker
Death. Resurrection. Hope.
Beth died at seventeen, helping to save the world. Her boss, Malek—the serpent from the Garden of Eden in human form—brought her back.
She hasn't been the same since. She can't recall the details of her death. The missing memory haunts her.
When the supernatural creature who killed her hunts her down once again, Beth must face the mystery of her death head-on. If she can't solve the puzzle of her hidden memory, she may lose something infinitely more valuable than her life.
If you enjoy mystical YA urban fantasy with an apocalyptic twist, you'll love "Peculiar Magic."
"Peculiar Magic" is a stand-alone story set in THE FAERY CHRONICLES series. For more FAERY CHRONICLES magic, visit leslieclairewalker.com.
Guest Author
"The Bridge to Fae Realm," Ron Collins
Jonathan Hale is a delivery guy by day, and an underground music critic by night. He's on his own and just getting his life back together when he runs across Micaela Alandari. She's a kick-ass fae woman with an interesting bloodline that includes a half-brother mired in a losing war effort on the fae side of the tracks.
While Jon's worried about keeping his job, Micaela's got bigger problems for him to deal with. If he can't get his act together, it could mean the end of civilization on both sides of the Bridge to Fae Realm.
Want More?
We do have a website and a newsletter, for the sole purpose of telling you when the next batch of stories is available. Check them out!
Want to chat about this post? Join me on Facebook or Twitter.