It's the most wonderful time of the year! And this year I even found a black T-shirt with that quote and witches and pumpkins and bats, etc., in orange on it. I bought one for Morgana for her birthday, too, because she has always been my partner in crime to go wandering through Michaels and Halloween stories cooing over things and singing that very phrase.
Related to this, I saw Crimson Peak last week, a movie I'd been slavering to see ever since reports came out that it wasn't a horror movie, but a gothic. I love me some gothic. I eat up gothic novels with a spoon. I can't stop thinking about Crimson Peak, and I'll write something up about it soon-ish. I mostly loved it, but the wrong parts were wrong, and I want to see it again just to watch one particular arc because I wasn't paying attention to it the first time 'round. When I told Ken I wanted to see it again, he said "For the setting?" and yes, I want to drool all over the costumes (which were, from what I've read, more period than I realized) and the houses, especially that house.
Because of the workshop I just came home from (see my last blog post), I'm behind in mentioning, pursuant to the season, I have several novels and short stories you might be interested in.
Although not as historically gothy as, say, Crimson Peak, What Beck'ning Ghost (romance) and Waking the Witch (mystery/women's fiction) have old houses and ghosts and spookiness. Plus, What Beck'ning Ghost culminates in an All Hallow's Eve ball, and Waking the Witch takes place in autumn, so they're doubly season-appropriate.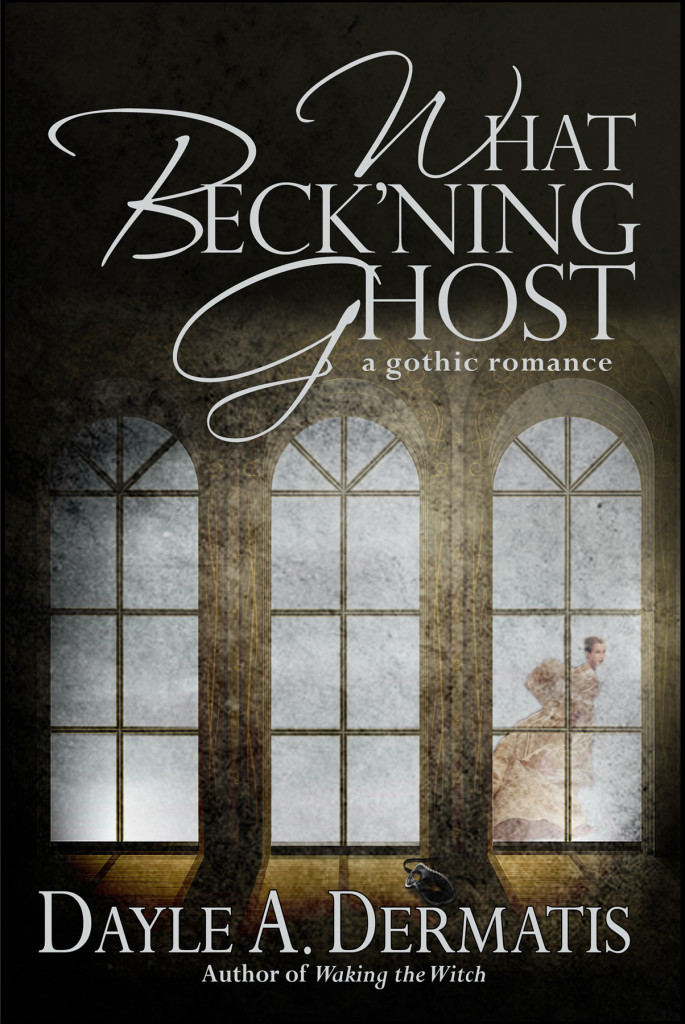 Touch not the cat bot a glove…
The MacPherson family crest above the door gives Rachael de Young, genealogist and psychic, an unexpected chill. She doesn't know that by crossing the threshold, her life will change forever. Because the MacPhersons are a family cursed by jealousy, betrayal, and fire….
Rachael grows closer to the truth even as she grows closer to the ghost of Jordan MacPherson, who died in the tragic fire…and could very well be the person sabotaging her research. But she must trust Jordan's love in order to find the strength to face her own fears, break her one cardinal rule, and stop a madman before he can kill again.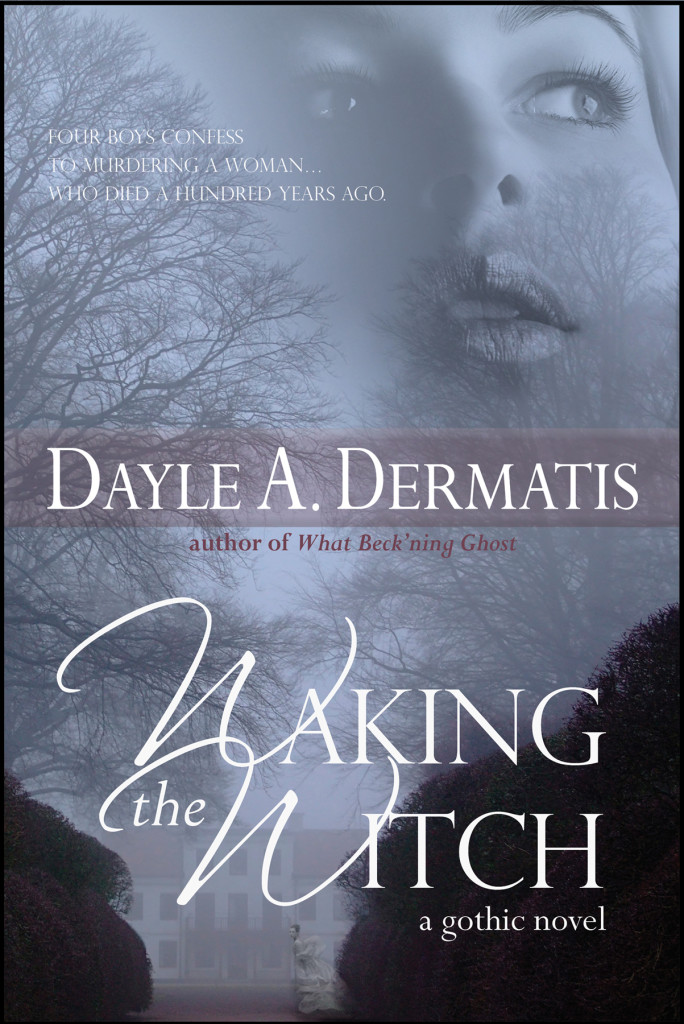 What happens when four boys confess to the murder of a woman who died a hundred years ago…?
The violent encounter Rowan Everly survived in college jolted awake her psychic power to see past images while holding a related object. At the behest of a friend, she comes to the privileged prep school town of Millburn, New York, to investigate the current rape and murder, and hopefully clear her friend's son's name.
Rowan's not sure she's up to the task. Her deeply ingrained mistrust of men makes her question where her loyalties lie. The deeper she investigates, the less anything makes sense. The boys seem truly horrified by what happened—almost as if they hadn't had control over it.
Her initial encounter with sheriff Toby Candusco isn't pleasant for either of them. But his calm support of her, and his unwavering desire to see justice done, gives her the strength to not only face her fears, but to reexamine the core beliefs that shape who she is.
Only then can she face and destroy the real menace…and save everyone around her.
Short Fiction
My short-short contemporary fantasy story "The Pumpkin-Carving Contest" is in my collection Small Wonders: A Delightful Collection of Ten Short-Short Speculative Fiction Stories (it was originally published in Crossed Genres magazine).
Speaking of contemporary fantasy stories, how about the inconvenient haunting by "Some Old Lover's Ghost"?
I've written a trifecta of stories about the Devil…all of which are funny:
Or if the spicier side of my writing is more to your bent, may I recommend "The Witch of Venice" by Andrea Dale. It includes a drink recipe…indulge and enjoy!
Want to chat about this post? Join me on Facebook or Twitter.